2018 Happenings
Here is the list of activities available to members of VTKC in 2018 as of this publication. It is a fluid list, so be sure to check back periodically for the most current information. And also read the most recent Birds Eye View.
Annual Planning Meeting - Saturday, January 20
VP Tim P mentioned the first 2018 event at the annual Holiday Party and encouraged a big turnout, regardless of the weather forecast. Tim said the event will be held at a Golden Corral, since they have private rooms to accommodate a large crowd. In January we will meet at 8800 NW Skyview Ave., KCMO 64154 beginning at 9:30am. Below is a map of the location.


Everyone will be responsible for their own breakfast bill. So make plans to join us for the first and only official meeting of 2018, where you can give your input on the suggested events in which the Club will be involved.
​
World of Wheels
February 8 - 11
We're headed back to downtown KCMO for this year's World of Wheels on Saturday, February 10. By now all VTKC members should have received an email from VP Tim P, dated December 5, which provides details about this year's event. In case you didn't receive his email and want to learn more about this year's KCMO WOW, reach out to Tim P for a copy of his email.

On January 10, VP Pundt let us know that we are again going to have lunch before heading over to the Kansas City Convention Center, known to long time residences as Bartle Hall.

​Lunch will be served at Webster House, 1644 Wyandotte, beginning at 11:30am. Reservations have been made for the Club. Please let Tim P know if you will enjoy lunch with other members, if you weren't able to attend the annual Planning Meeting, where Tim took a preliminary head count. We'll order off the menu with separate checks.

After lunch, you will have the opportunity, with a pre-purchased ticket from O'Reilly to save some money ($16), or pay at the door ($18), to see all the cars on display.
VTKC will have a special exhibit with nine Thunderbirds participating. Those participating include:
Derek Chamberlain - 1964 Hardtop
Derek chamberlain - 1966 Town HT
Tim Pundt - 1962 Landau
Tim Dorr - 2002 Retro
Mark Mikulic - 1964 HT
Tom Engert - 2003 Retro
Rob Miller - 2005 Retro
Scotty Massey - 2002 Retro
Ed Waterman - 1962 Roadster
March 10 - Arrowhead Stadium Tour and BBQ Lunch
Are you ready to see the inside of Arrowhead Stadium? If you haven't, this is the perfect opportunity to see behind the curtain. We will begin the tour at 9:45am at the Stadium, lead by our newest Club Members, Sharon and Jerry C. Both are part of the KC Chiefs' Red Coaters organization. The tour begins in the stadium Pro shop, located on the north side of the stadium. The tour will last about two hours and will include the press box, Scott Investments club level, locker room, field, and the Chiefs Hall of Honor. Cost is only $5 per person.

Following our tour, it will be time to get some BBQ at a place we've been before, A Little BBQ Joint, on W 24th St S, Independence, MO.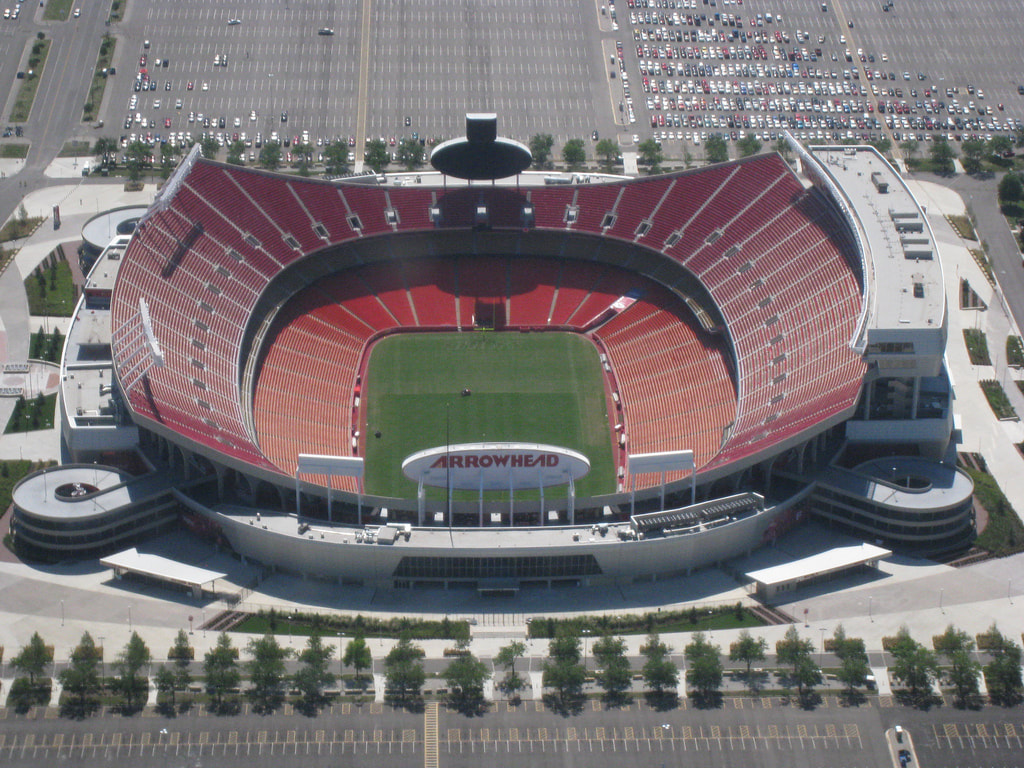 April 21 - Spring Cruise-River Roads
Details for this cruise are under development, in case you didn't guess, by our leader, Rob M. Rob did such a wonderful job organizing and leading the 2017 Fall Cruise, that he has again "volunteered" to be the leader, this time for the annual Spring Cruise. Rob has disclosed that we will take in the sights and sounds of the Missouri Valley, but is tempting us with holding back on the particulars. So be sure to check back here, and read the Birds Eye View as those details are unfolding. Great friends, food and scenery in the hills, bluffs and valleys around the mighty Missouri River.

May 12 - Saturday
O'Reilly Auto Parts Thunderbird Car Show
This is our car show season kickoff. Truly a TBird only car show and yours should be one of them on the field.
Time:10am - 3pm
Place:11218 E 24 Highway, Sugar Creek, MO

This has been a show developed by Gerald E over the years, but with his passing in 2017, this year's show will be dedicated to Gerald's memory.

Lunch provided by the club for club participants, prepared by Gerald's wife Loureen. VP Tim P is looking for a club member to assume the responsibility of organizing this show in Gerald's place. Please contact Tim if you would like to step forward.
Thunderbird Appreciation Day
May 20 - Sunday
Yes, we learned that there will be a second Thunderbird Appreciation Day, being recognized on May 20. As of this publication, the club hasn't developed any plans for this day, so check back later for that information. Also make sure you look at our Birds Eye View for details.

And this was posted on the VTCI Facebook page: Owners of Ford's Thunderbird from around the world will be sharing their iconic cars with the public on "Thunderbird Appreciation Day" May 20th, 2018. The three large Thunderbird clubs; Classic Thunderbird Club International (CTCI), Vintage Thunderbird Club International (VTCI) and International Thunderbird Club (ITC) are encouraging their members to take their Thunderbirds out, individually or in groups, to places for the general-public to see, to learn more about and to just plain enjoy.

"2017 was the inaugural year for "Thunderbird Appreciation Day" and it was a great success!" reports Chuck Thompson, CTCI president. "Owners world-wide took their cars to diners and parks, museums and on road trips, anywhere folks don't usually get to see these types of cars."

With over 4 million Thunderbirds produced by Ford Motor Company from 1955 to 2005, it is still not common to see a Thunderbird on the road today, even later models. This is the reason that the three Thunderbird clubs have agreed on May 20th as a day to share their Thunderbirds with the world.
"As a Thunderbird owner for many years, you don't have to tell me it is a unique car" adds VTCI president Rod Wake. "This day gives Thunderbird owners worldwide the opportunity to let others see and learn why Ford touted these cars as "Unique In All the World!"."
​
For a vehicle that has been out of production for over a decade, their presence is still felt worldwide. Thunderbird owners can be found in all over North and South America as well as Japan, Australia, New Zealand, the Middle East and Europe.
"Many of our club members were excited for Thunderbird Appreciation Day last year and I think the number of members taking their Thunderbirds out will only increase this year!", said ITC president Gerard Bartarsavich. "Members were posting pictures and writing about their experiences for days on social media!"


May 27th - Sunday
​Art of the Machine Car Show

The Vintage Thunderbirds of Kansas City have again been asked to participate in the annual City Market's Art of the Machine Car Show.
Time: 10am - 2pm
Place: Kansas City, MO City Market
5th & Walnut
​Kansas City, MO

Meet at the UMB parking lot, 7th & Walnut at 9:30am to caravan together to the City Market at 9:50am. Entry should be the same as last year, as we will be parking just inside the entrance at 5th and Walnut, across from Bo Lings Chinese Restaurant. No shade is expected, so if you bring a tent, be sure you have a way to anchor it to the ground.

Coordinated by Tim P. Please let Tim know if he should expect your attendance. The space can only handle a certain number of cars, so make sure yours is one of them.
​
VTCI North Central Regional - June 7-10
The Midwest Thunderfest will be hosted by Thunderbird Midwest Club in June of 2018. The location is the Best Western in Shoreview, MN on the north side of St. Paul. A Friday tour has been planned that will take participants to the Minnesota Landscape Arboretum and the Chanhassen AutoMotorPlex.

Hotel reservations can be made by contacting the Best Western Plus, 1000 Gramise Rd, Shoreview, MN 55126, (877) 233-3194 or send an email to frontdesk@bestwesternshoreview.com. Mention the Thunderbird Convention to receive rates of $99-$109 per night with breakfast included. If your Registration for the Regional Convention is received before March 1, 2018, you will be in a drawing four times for a free night's stay. If your Registration is received between March 1 and April 1, 2018, your name will be in the drawing three times. If your Registration to the Convention is received in April, your name will be in the drawing twice. And if you procrastinate until after April 30, 2018 to get your Registration in, you will still be in the drawing, but with only one chance to win the one free night's stay.

​Details can be found in the November/December 2017 Thunderbird Scoop along with a Registration Form. Or contact VP Tim P for more information and to request a Registration Form.

We do expect several members of VTKC to venture north, so a caravan is being put together for the trip. Details to follow.


Not a VTCI Member?
What if I am not a VTCI member but want to enter my Thunderbird in the show and have it judged? May I?
The short answer is yes, but there are some steps a non-VTCI member must follow for their Thunderbird to be judged at a VTCI event, such as this Regional or the international. According to Section 2.03.200 of the VTCI Bylaws, here is a summary:
If you want to remain a VTCI non-member, you will have to fill out the event's registration form and pay the same amount as a VTCI member. In the case of this Regional Convention, the amount is $35.
You will have to show proof of insurance for your Thunderbird as the VTCI insurance only covers VTCI members.
The non-member would have full access to VTCI Concours judging, the hospitality room, and all available activities if the amount charged for the activity is paid at the time of registration.
or
As a 2nd option, pay a lesser registration fee of $25 per car and enter your car in the Display Only category.
Show proof of insurance for your Thunderbird as the VTCI insurance only covers VTCI members.

You Thunderbird would be eligible for a 1st, 2nd or 3rd place finish in the Display Only category

Also be aware the non-member would also be subject to the following restrictions:
A non-member cannot serve as a VTCI judge.
A non-member's Thunderbird(s) would not be eligible or considered for Best of Show, the Larry Seyfath Award, or any extraordinary trophy.

​The non-member could receive a 1st, 2nd, or 3rd place in the class in which their car is registered.

​The non-member would not be granted Senior status if they won a 1st place at the International Convention.

If the non-member decides to join VTCI, the membership must be in place prior to the advertised start date of the International Convention.
If you select either non-member method, the option is available only one time during a year, unless you become a VTCI member. Please see Section 2.03.200 of the Bylaws for full details. You can access a copy of the Bylaws through
this link
.
June 10th
Auto Zone Thunderbird Car Show
It's time for the annual VTKC Thunderbird car show at Auto Zone.

Place: 11106 Shawnee Mission Parkway, Shawnee, KS
Time: 10am - 2pm
​
Lunch is provided by the club for club participants.

This event will again be coordinated by Mark M, so contact him for more information or to let him know that you will be participating. Thanks Mark for taking on this event.
VTCI International Convention - July 11 - 14
The formulation of this Convention is in it's early stage, but the hotel has been selected. The Host Hotel will be the Marriott Southern Hills located in Tulsa, OK. Make your hotel reservations now by calling (918) 493-7000 or (866) 530-3760. Make sure you tell the hotel representative that you are attending the VTCI International Convention to receive the negotiated hotel rate of $94.00 plus tax.

We did learn at our Planning Meeting that our own VP Tim P has volunteered to assist in several areas, one of which is to develop the Thursday and Friday tours. While Tim is working through the details and still needs final VTCI Board approval, keep in mind that Route 66 runs through Tulsa and there are many unique places to visit including the Blue Whale, the giant penguin, Darryl Starbird's Custom Car Museum, Clanton's Cafe, the worlds largest McDonalds, the worlds largest totem pole, the golden driller, the Philbrook Museum of Art, and more.

And if you're looking for a Registration Form, Tim reports that one won't be available until March. So until one is available, make sure you make hotel reservations so you'll have a place to rest your head at night.

We anticipate that many of the VTKC members will attend this International since it is a short 5 hours drive from the KC area. More information to follow about caravaning to Tulsa, but expect to leave on Wednesday, July 11.
July 21 or 28
​VTKC Car Show at The Roasterie
The Club will take on a new venue for a car show at The Roasterie on one of the dates indicated. The Roasterie has space that they can set aside for our Thunderbirds, and is located at 1204 W 27th St, KCMO 64108. More details will be posted as they become available.
August 4, Saturday
Thoroughbred Ford Car Show

Join club members as they show off their T-Birds at Thoroughbred Ford in the north land.

Place: 8501 N Boardwalk Ave., Kansas City, MO
Time: 10am - 2pm

And if that isn't enough, caravan on over to Kenny and Barb's home for good old BBQ with all the fixin's plus dessert. What a way to end the day.
August 25 - Saturday
Tiblow Days
You'll notice that the date for this annual event is one week later than last year, so make sure you enter August 25 on your personal calendar. Pre-registration is required. The link to a registration form will be made available at a later date. You must register no later than August 1 in order to get the early registration fee of $5. That guarantees that you will receive a "free" T-shirt and dash plaque. After August 1, the fee is $10, and can be paid by sending in your registration form to the address shown on the form, or the day of the event when you arrive to check-in.

The morning of the Show (August 25), all participants are required to sign-in at the Midwest Bus Sales parking lot (313 E. Front Street, Bonner Springs) between 8:00 AM and 10:00 AM. VTKC will wish to park in a group, so we will stage in the lot after members have signed in until we are ready to move to park for the show, which should be shortly after 10am, so plan on arriving and getting checked in no later than 10am. Trailers are not allowed after you leave the sign in area

And after the car show, drive on over to Warren and Jane's home for their special ice cream social. Please let them know if you plan to attend so they don't run out of the good stuff.
​
September 8 - Saturday
Johnson County Old Settlers (unofficial VTKC event)
This is an event officially called an Antique Auto show by the show organizers, which makes it open to only Thunderbirds that are 30 years or older (pre-1989), according to the Johnson County Old Settlers website. And because of the age requirement, this event is considered an unofficial VTKC event, since all members can't participate.

So if you have a Thunderbird that is eligible to show, head on over to the parking lot that is behind the Olathe City Hall, arriving before 9am so members of VTKC can park together. Contact VP Tim P for more information.
​
September 8 (too)
​Featured Club at Mustang Club of Greater KC Cruise Night
The President of the Mustang Club of Greater KC has asked members of VTKC to join them in their monthly Cruise Night on September 8. The hours are 4-8pm and the location is 10400 Mastin St. (see map below). All the details about their Cruise Nights can be found through
this link
. And this is open for all years, so whether you participate in the earlier Johnson County Old Settlers event or not, plan on driving your Thunderbird out to OP and enjoy a nice late afternoon and evening under the stars.
October 20 & 21
VTKC Fall Drive to Abilene, KS

When the air turns cooler, you know it is time for the VTKC annual Fall Drive, and this year we are headed west to Abilene, KS. Yes, this is the location for the Dwight D Eisenhower boyhood home and the Library of our 34th President, but there is so much more to do in and around Abilene. So put these dates on your calendar to take out your Thunderbird for one more spin before winter sets in.

​VP Tim P is looking for a leader for this drive, so step forward and let him know that you are that person.
November 3 - Annual Progressive Dinner
Always a hit with the Club is the opportunity to eat while driving from house to house. President Scotty M and wife Bev have agreed to organize this annual event at their new home in Cameron, MO. More details about this annual event will be forthcoming.
​
December 2
Annual Holiday Party
Room 180

We're returning for the third year to celebrate our annual Christmas Party at Room 180 in Olathe, catered by Joe's Kansas City BBQ, better known to those who have been in the area for some time as Oklahoma Joe's. Anthony Bourdain, host of No Reservations on the Travel Channel said, "It's the best BBQ in Kansas City, which makes it the best BBQ in the world."​
VP Tim P has made arrangements for this year's party, so make sure you send him an email, or reach out however you need to, to let him know you are attending and the number of people in your party. The deadline to contact time about this event is Sunday, November 18. The cost this year is to be determined, payable at the door. A cash bar will also be available. A great bargain for great food with a great group of people.

From 6pm to 6:30, we'll have a social time. Dinner time is 6:30pm, where you can enjoy four meats, four sides, house salad, dessert, and coffee, water or iced tea. At the end of the evening, enjoy your own door prize from the vast selection that will be available.

​And don't forget to look around the room at the video screens and enjoy past moments as we Review The Year in pictures.

If you haven't paid your 2019 annual dues by the time of this celebration, our Treasurer will be happy to receive your $20 at the time when you check-in for the evening.

Check out the November edition of the Birds Eye View for Tim's phone number and email address.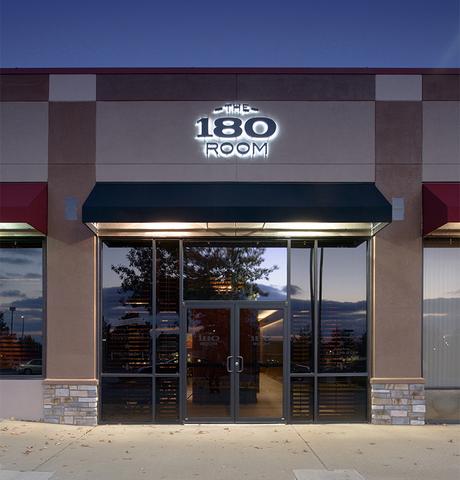 11944 S Strange Line Road
Olathe, KS 66062
​Next to Joes of Kansas City BBQ (Oklahoma Joes)
Other 2018 Car Events That Club Members Might Enjoy
The events in black have been confirmed for 2018. The events that have been grayed out are from 2017 and haven't been confirmed. If you have information about any of the 2018 events, please contact the webmaster.
January through December - Cars and Coffee at the Museum, the Kansas City Automotive Museum. First and third Saturdays of each month, 8-10am. Free coffee and donuts, plus free admission to the Museum. 15095 W 116th St, Olathe, KS 66062.
February 28 - March 4 - Greater Kansas City International Auto Show, Kansas City Convention Center. Show times vary by date so be sure to check out the times the show will be open during your visit.
March 15-17 - Kansas Sunflower Swap Meet for Charity, Kansas Pavillions, 85th St N & I35, Wichita, KS 67219 (Fri 8am-6pm & Sat 8am-4pm) This the largest swap meet in south central Kansas located in Wichita KS. It has 3 buildings with 1200+ swap spaces. The show is open to vendors of auto related items only. Gas pumps, petroliana, literature, tools, and most anything you can use for your car or truck are welcome. $5 park per vehicle at the Kansas Pavilion.
March 16 & 17 - Mecum Auto Auction, Kansas City, MO Convention Center, 301 W 13th St, Kansas City, MO. One-day advanced ticket $20, $30 at door. More information at
https://www.mecum.com/auctions/kansas-city-2018/
May 4-6 - Magic Dragon Street Meet Nationals, Car Show, Lake of the Ozark, Bagnell Dam Strip. This is the 30th year of this event and is a unique show for all makes, models, and years of cars, trucks and motorcycles. Registration opens January 1 and is limit to the first 1,000 vehicles. Details can be found on their website at
http://www.magicdragoncarshow.com/
May 5 - 7 - Lawrence Swap Meet, Douglas County 4-H Fairgrounds, 1/4 mile north of K-10 Highway on Harper St. (Fri 1pm-dark, Sat 6:30am-dark, Sun 7am-12pm). Oldest and largest swap meet in KS, per their flyer. Sponsored by the Lawrence Regional Antique Automobile Club of America (AACA).
June 3 - Ararat Shrine Swap Meet, Silverstein Arena, 19100 E Valley View Parkway, Independence, MO 64055 (Fri & Sat 7am-5pm). $3 per person donation at the door.
June 4 - 36th Annual Mustang, Cobra, Ford powered car show and swap meet, Gary Crossley Ford, Liberty, MO 8am - 4pm. $15 car show entry before May 28, $20 after May 28 through day of show. More information at
Mid-America Mustangers website
.
June 17 - Kansas City Automotive Museum 3rd anniversary celebration and car show, 15095 W 116th St, Olathe, KS (9am - 3pm)
June 17 - Cars That Care, VFW Post 846, 8804 Grant, Overland Park, KS. $20 per car registration fee. (8am - 2pm)
June 18 - 38th Annual Lathrop, MO Antique Car, Tractor & Engine Show, 3 miles west of I-35 on highway 33 (8:30am-12:30pm). Join the car show on Sunday with a registration and $20 per vehicle.
June 18 - 34th Annual Standberry, MO Car Show. Registration fee day of show.
July 14 - 5th Annual People's Choice Car Show at the Carriage Houses in DeSoto, KS 6:30 - 10pm. Enter your car for a $10 donation to the Kansas City Automotive Museum. The winners are selected by you, the public. Or just see the over 150 cars that are participating. Garage owners will also open up so you can see and vote on your favorite. (Arrive early. Just saying because we arrived at the opening and couldn't find a place to park.)
July 15 - Midwest Ford Fest (Blue Oval Ford Club), at a
new location
in downtown Blue Springs, Mo in the 1100 block of W Main St. Gates open at 8am, awards at 2:30pm and show closes at 3pm. Normal registration fee is $25, but save $5 if registered by July 5.
July 30 - The Great Car Show at the WWI Museum and Memorial, a benefit of the Kansas City Automotive Museum and the National WWI Museum and Memorial. 9am - 3pm. There is a $5 charge to view the cars, what was limited to 400 and is sold out.
August 12-13 -
Ararat Shrine Swap Meet, 2488 SE Highway 33, Lathrop, MO 64465 (Fri & Sat 9am-5pm)
September 8 - Old Settler's Days Car Show in Olathe, KS. This event will be an unofficial club event because of the vehicle age limitation. See above. The event is held behind the Olathe City Hall from 9am - 3pm.
​
September 15 & 16 - 32nd Annual Ol' Marais River Run Car Show in Ottawa, KS. Two-day show, held in Forest Park, begins at 6pm on Friday. All vehicles are limited to pre-1972 vehicles. On Saturday night, there is a "Back to the 60's" cruise night from 6-10pm. Check out their website at
http://www.olmarais.com/
for more information and to pre-register. $35 per car pre-registration, $40 day of show.
September 23 - KCI Cruise, 1220 Ambassador Drive, east of KCI and I-29. 3pm to dark. Hundreds of classic cars, muscle cars, hot rods, rat rods, exotics and imports in a casual, unjudged atmosphere. Free admission, open to the public. For more information, go to
FlyKCI.com/cruise
.
September 24 - Bonner Springs United Methodist Church Cruise Night, 425 W Morse Ave, 4:30 -7pm. Come show off your car or admire the cars of others while enjoying free food and a good time!
December 6-8 - Mecum Auto Auction, Kansas City, MO Convention Center, 301 W 13th St, Kansas City, MO. See the Mecum website for more details.
https://www.mecum.com/auctions/kansas-city-winter-2018/​
This web page was last updated 19 February 2018